Grappe
Our Grappe collection gets its name from the French meaning "cluster of stars", and it couldn't be more fitting. What starts with one star design multiplies and transforms from a cluster of stars to a whole constellation.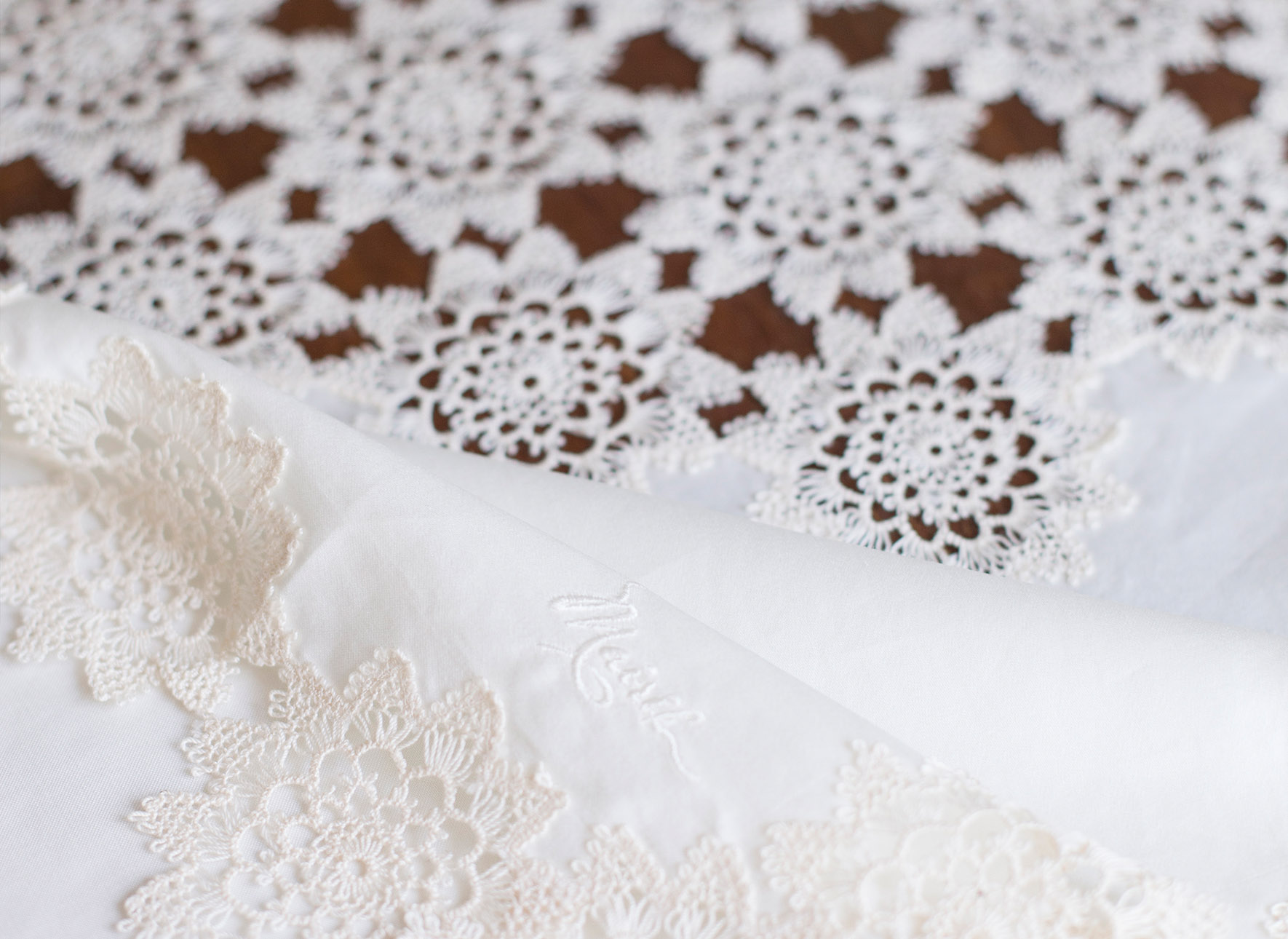 Table Cloth
Description
Choose from one impressive center design, or six separate lace pieces sewn into a satin cloth. Still more options: lace or hemstich border.
Dimension
380cm x 200cm – 150" x 79"
310cm x 200cm – 150" x 79"
410cm x 200cm – 162" x 79"
120cm x 120cm – 47" x 47"
240cm Diameter – 95"
Colors Available
White/White    Beige/White     Beige/Beige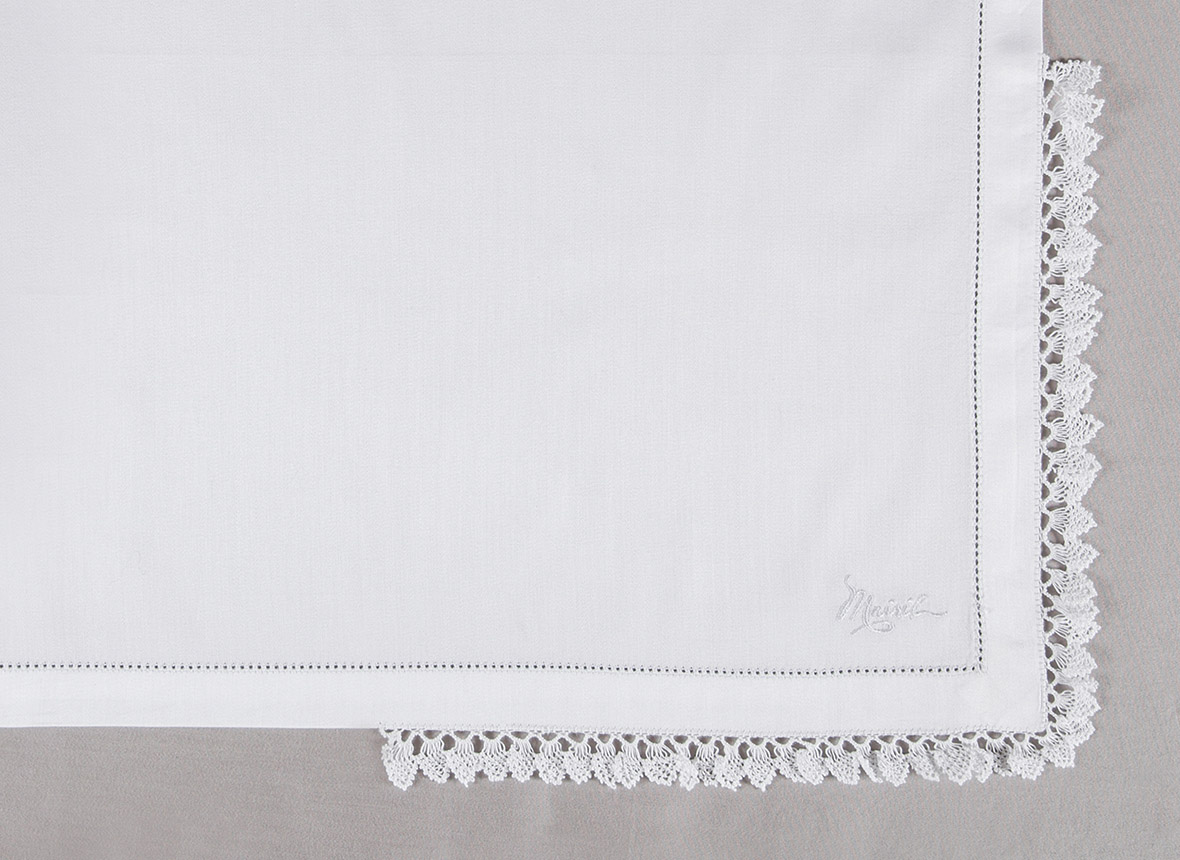 Napkin
Description
Needlework and a hemstich border on satin napkin; the perfect match for the Grappe tablecloth.
Dimension
40cm x 40cm – 16" x 16"
Colors Available
white/white     beige/beige
Available in double side lace and one side lace.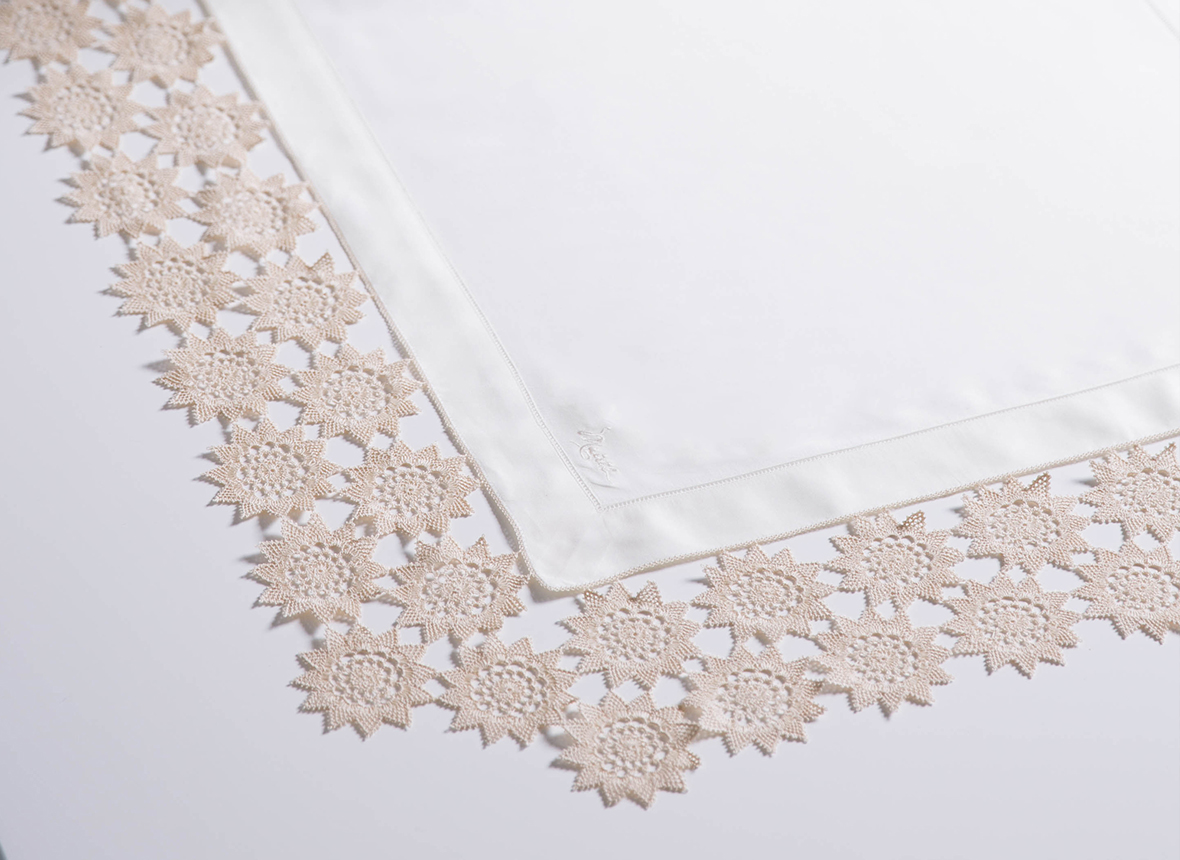 Runner
Description
Enhance the dining experience with our elegant runner that spans the length of your table. Intricately embroidered in gold and silver it serves as the perfect backdrop for your fine china, glasses, candlesticks and centerpieces. Our magnificent runner is an accessory you'll always cherish and one that can be passed on from generation to generation – it also makes a special gift for hosts and hostesses who appreciate the finest accessories.
Dimension
53cm x 160cm – 21" x 63"
Colors Available
white     beige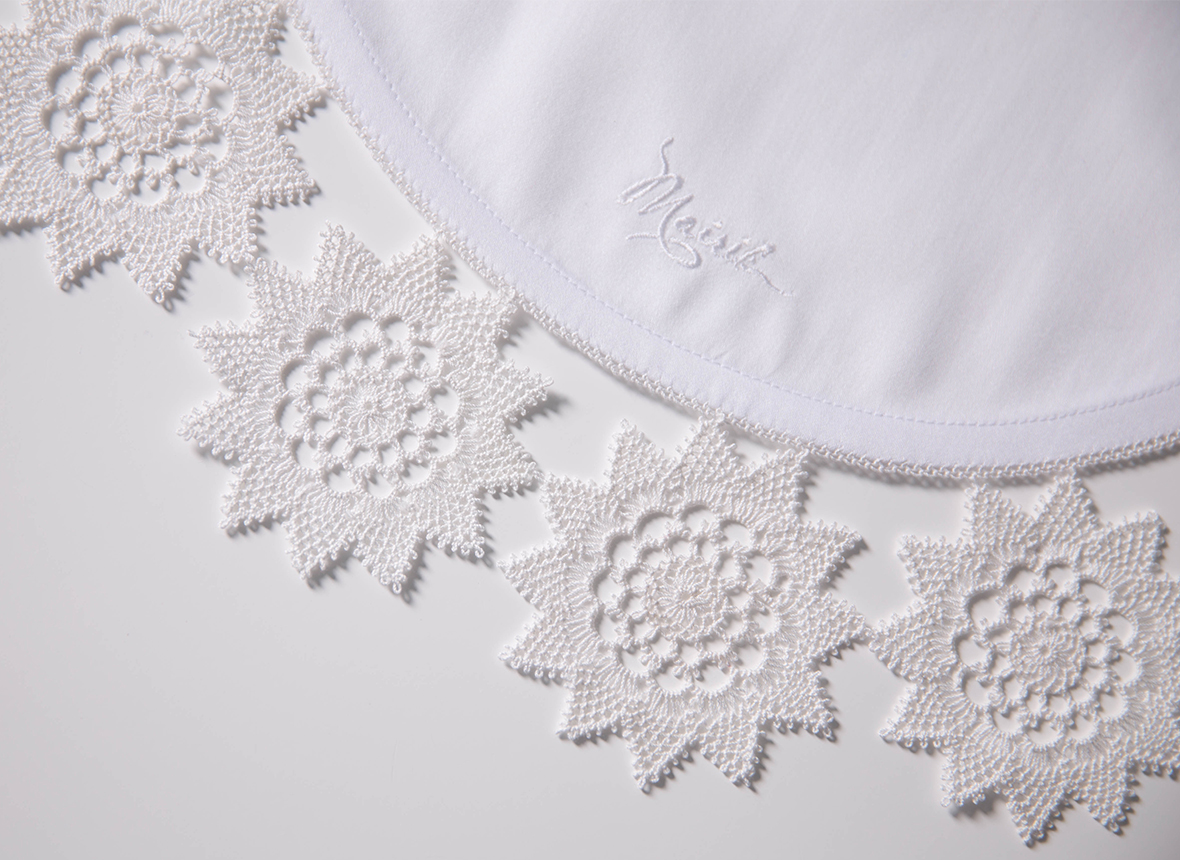 Placemat
Description
Perfect for formal occasions and casual get-togethers alike, our round placemats are vintage-inspired, beautifully hemstitched, and finished with charming embroidered edges. Each handcrafted placement is created by artisans who have honed their craft and have an innate understanding and love for Armenian lace-making... Mairik placements are the perfect accompaniment to your fine china or fun tableware.
Dimension
41cm Diameter – 16"Diameter
Colors Available
white     beige