Product care
When our skilled artisans handcraft Mairik table linens, only the finest yarns and richest dyes are used to insure colorfastness. They arrive clean, crisp and in designer boxes that can be used for storage.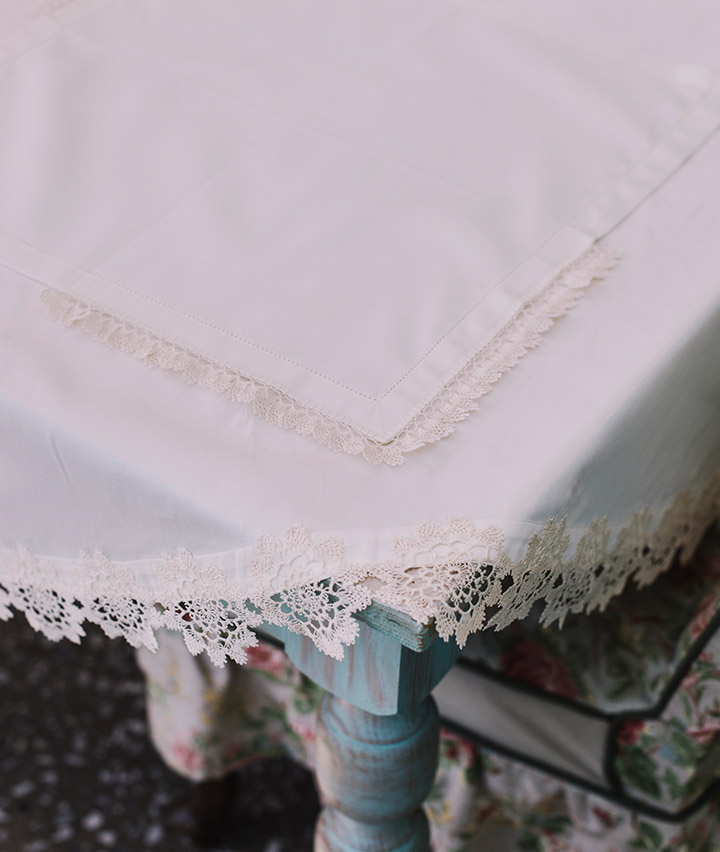 Care
– Machine wash at 30C/85F
– Avoid detergents with optical brightening agents
– Do not use bleach
– Iron on the reverse side while still damp
– Linens can be dry cleaned
– For gold and silver thread products, select delicate cycle or hand wash
– Store linens in a cool, dry, well-ventilated place
– For long term storage, wrap linens in cotton, muslin or acid-free paper
– All linens come with a delicate-wash-sac, to protect each piece in the washing machine
Removing Stains
Your linens are meant to be enjoyed but do not mix well with red wine or situations where their elegance will not be respected. Stains should be treated as soon as possible by soaking the stain in cold water. A non-bleach stain remover may be added to the water. After soaking, follow regular care instructions. The longer stains stay in the fabric the harder they are to remove, so give them your prompt attention.