Nonna
Nonna means "grandmother" in Italian, and everything she stands for– tradition, wisdom, beauty– is at the center of our original and most popular collection. Steeped in tradition, the designs are mainly round or oval and complement classic interiors. Each piece contains over 25-30 designs. According to our artisans, creating this collection is like writing a symphony.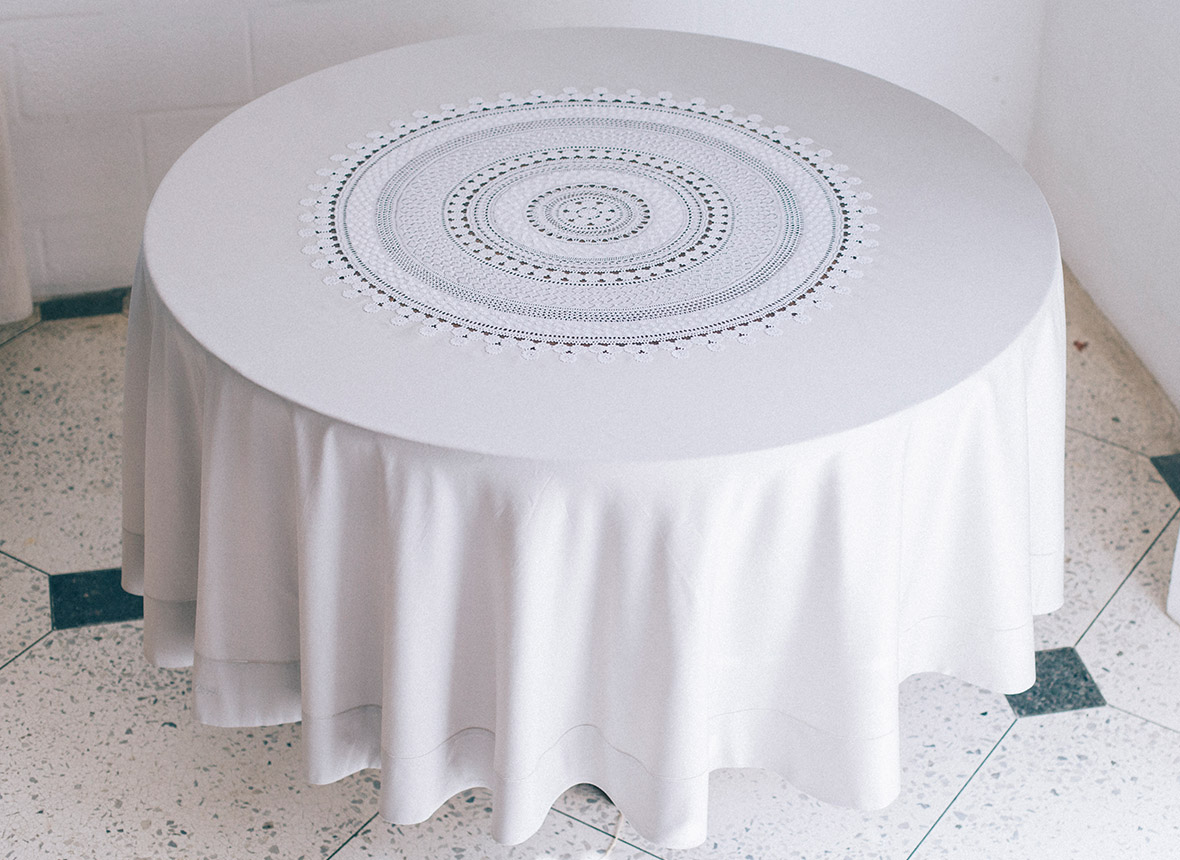 Table Cloth
Description
Grandmother's traditional design showcases the intricacy and beauty of traditional needlework; one lovingly-crafted pieces of lace in the center of the cloth draws all eyes to it.
Dimension
380cm x 200cm – 150" x 79"
310cm x 200cm – 122" x 79"
450cm x 220cm – 177" x 87"
240cm Diameter – 95"Diameter
Colors Available
White/White     Grey/White     Beige/Beige
The table linen is also available with double layer lace.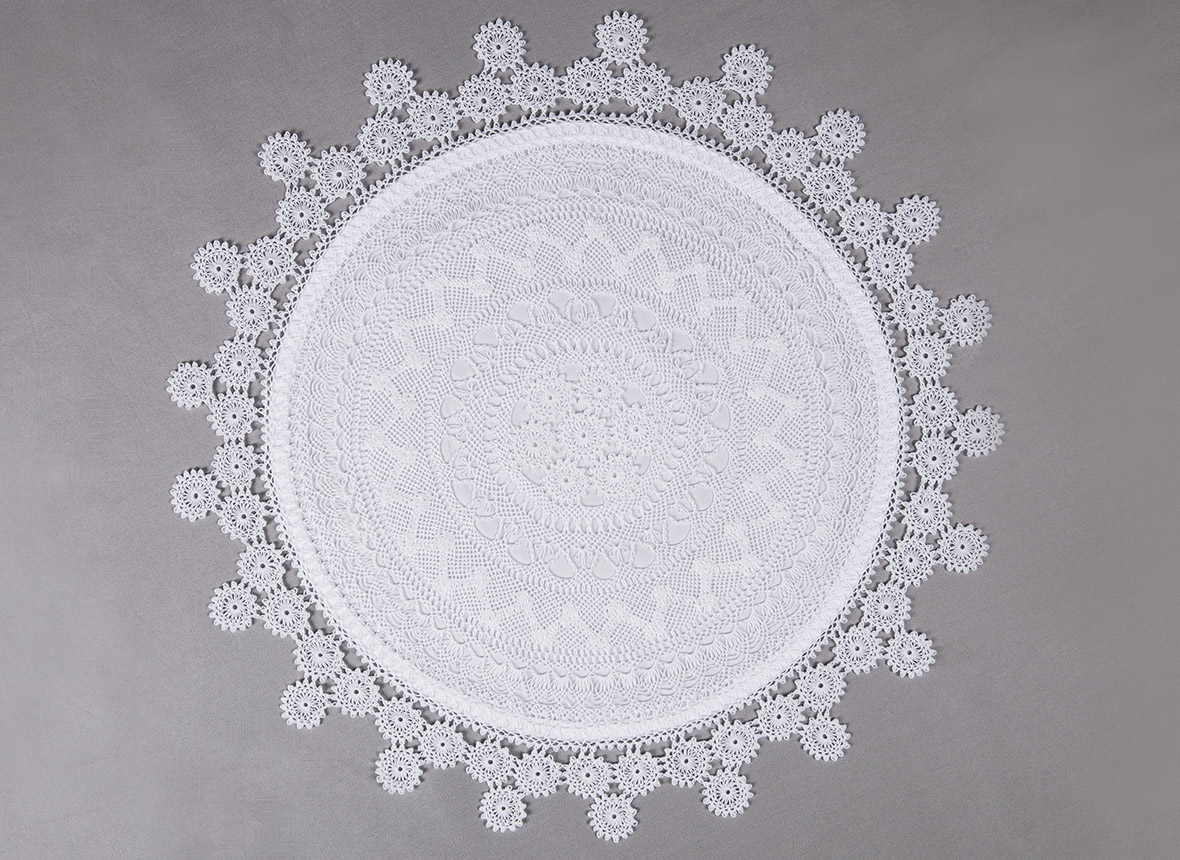 Placemats
Description
Make it a set by making sure to order elegant Nonna placemats to complement your tablecloth. A center design bordered in small circle-bursts showcases your china and offer a classic look that is always appreciated by family, friends and guests.
Dimension
37cm Diameter – 15"
Colors Available
White/White    Beige/Beige